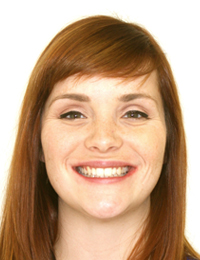 Carisue V.
A 26 year-old patient with upper incisors that are in crossbite with the lower teeth. Patient was interested in esthetic options and was treated with Invisalign© and laser gingivectomy, resulting in an incredible improvement in her smile in less than 15 months.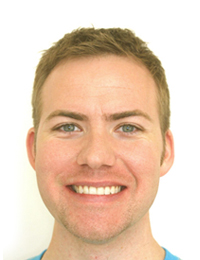 Adam D.
A 31 year-old patient presented with crowding in lower arch, and an underbite –primarily due to increased skeletal growth of the lower jaw. Treatment included orthodontics to straighten his teeth and lower jaw surgery to correct his bite and provide greater facial balance. Notice the significant improvement in his facial profile after treatment.
Ibrahim A.
A 23 year-old patient presented with significant crowding on the lower arch and an anterior crossbite. The anterior crossbite was contributing to significant wear on the enamel of the upper front teeth and stressing the gum tissues on the lower teeth. Four premolars were extracted as part of the treatment plan, resulting in a functionally and esthetically pleasing smile in 20 months.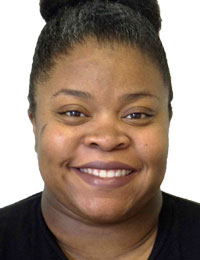 Imani H.
Imani presented with significant spacing between her teeth on the upper and lower arches. Using traditional braces, her spaces were closed and teeth aligned in less than 18 months. Permanent retainers on the tongue side of the teeth were placed to help keep the spaces closed.