Essix Retainers
There are a variety of different retainer options available with notable differences between each of them. The most common retention appliance fabricated at RVO is the clear plastic Essix retainer. The "invisible" nature of the Essix retainer makes it a more esthetic option than Hawley retainers. Essix retainers are relatively easy to keep clean, comfortable, and can add additional protection to the biting surfaces of teeth for patients that grind their teeth.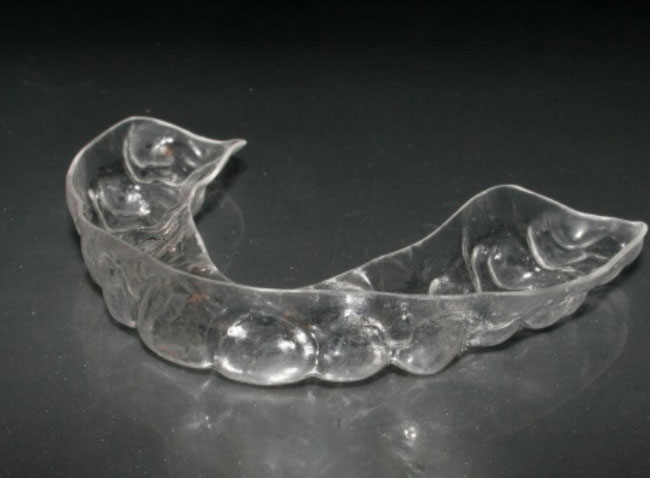 Hawley Retainers
Hawley retainers are created from colored acrylic and metal wires. These retainers are tried and true and have been in use by orthodontists for decades. Hawley retainers are more easily adjusted than Essix retainers. The ability to more easily make alterations to the shape of these retainers makes it a good option for children with mixed dentition (ages 7 to 13). As baby teeth fall out and adult teeth erupt, the retainer is adjusted to compensate for these developments. Hawley retainers are also suitable for adults, particularly those that do not like the sensation of biting on plastic while wearing their retainers.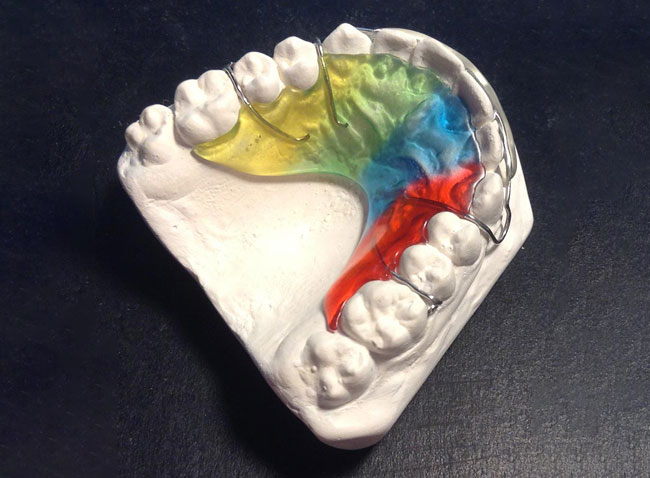 Bonded Retainers
Lingual retainers are significantly different than other retention options because they are NOT removable. The obvious advantage of bonded retainers is that in some cases it may negate the need to remember to wear a removable retainer.   Lingual retainers are glued to the tongue side of the teeth and help maintain the stability of the teeth without having to worry about taking removable retainers in and out of the mouth.  Bonded lingual retainers can be bonded on the lower teeth relatively easily, but it may not be advisable or possible to place them on the upper teeth.  Additionally, lingual retainers are more difficult to keep clean than removable retainers therefore additional care must be used while brushing and flossing.  Make sure to get some floss threaders from the Rainier Valley Orthodontics team in order to help you maintain your hygiene.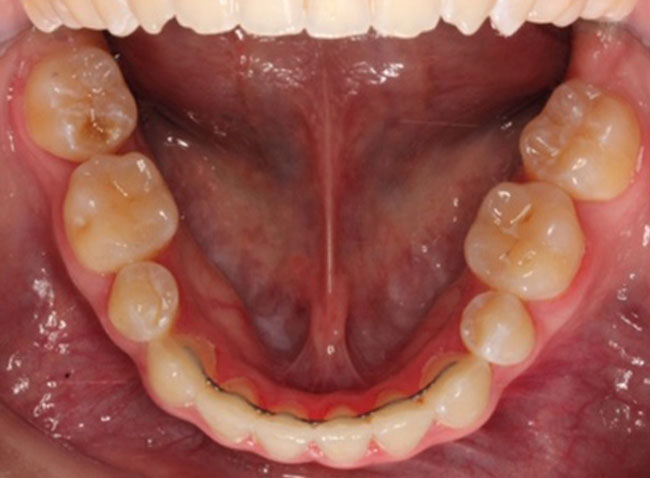 Rochester Retainers
This type of retainer is slightly active, which means that the teeth will move a little bite if worn properly.  The design is intended to close small residual spaces between the teeth.  The patient must stretch rubber bands across their teeth from each hook on either side of the mouth.  The light tension from the rubber bands causes space to close between the teeth.
How do I clean my retainers?
Removable retainers are easily cleaned with a toothbrush and toothpaste.  However, if brushing your retainers isn't enough, you can use retainer cleaning products such as Retainer Brite to your satisfaction.  You can simply drop your retainers in water and these tablets and let them soak for 5-10 minutes.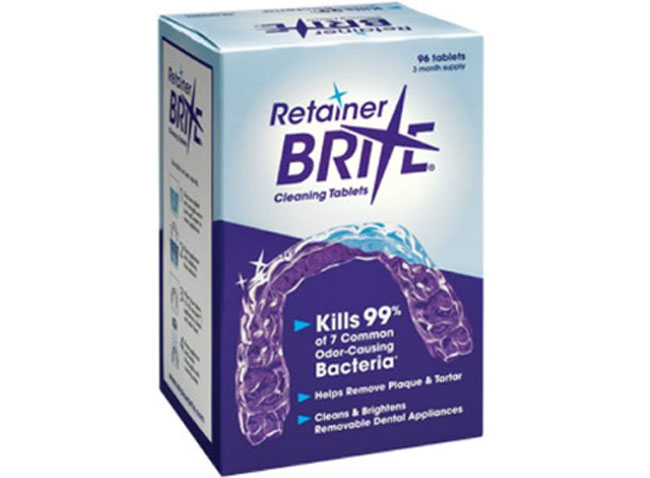 How long do I need to wear my retainer?
You should wear your retainers as long as you want to ensure your teeth stay aligned. Upon completion of orthodontic treatment, patients are encouraged to choose a retainer option to hold their teeth in the most ideal position possible. Unfortunately, teeth can shift over time without retainers and the degree to which this happens is highly variable for different people. Orthodontic relapse, greatly depends on the consistency with which a patient chooses to wear their retainers after treatment, individual differences in dental anatomy, and the treatment plan chosen by the patient and provider.